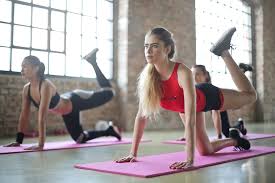 Benefits Of Wall Padding
When people set up theirs they often think the only gym mats they need go on the floor. They think EVA mats, vinyl mats or rubber mats. Although those mats are a very important component of the gym to say they are all you need is plain wrong. You have to also consider the need for wall padding.
With floor padding is it a no brainer. Depending on the kind of issue you want to resolved the choice is usually simple. There are a number of gym mats options available to suit any situation. If you have heavy equipment you go with rubber mats. If it is an anti-fatigue mat you require an EVA mat or tatami mats will suffice. People however tend to neglect the walls.
Protect Your Clients With Wall Padding
Damage to your body during training doesn't just come from impact with the floors. There are also those times when impact with the wall can cause injury. This is especially true when you are doing person to person activities like sparring or cross training. There is a real danger that distraction can lead to impact with the walls. This is where wall padding comes into the equation.
Luckily there are a few options available when it comes to padding your walls. You have your standard wall pads which are 1.8m high and 60cm across. They come with timber backing so they can be attached to the wall. You also have rollout wall pads which are light weight and can be attached to the wall using adhesive or velcro. There are even pads for poles which in themselves can present a hazard.
Gym Mats Abound
So there you have it. There are many options when it comes to decking out your gym with mats. You want to make sure your customers are safe and comfortable. You want to keep them coming back for more training. After all a happy customer is a good customer.