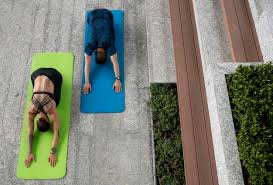 In this hopefully soon post covid world people will probably continue to train at home. Sure they will resume their gym training at some point if they haven't already but the urge to train at home will remain. Which is why they will continue to require mats for their home training. Here we discuss popular mats for training at home.
Firstly to say that this mat is more popular that that mat and vice vera is pointless. All mats are great for training and the main factor is to have a training mat in the first place. You need to protect yourself during training for your long term benefit. It is good to know, however, what is available and what is out there. A good place to start is EVA mats.

EVA Mats A Flexible Mats
EVA Mats are a mat which is made from EVA material. There are many things made with EVA. It is an inexpensive material and it has good protective qualities which is why it is so useful. It is particularly useful for training which is why EVA mats exist. A popular form they come in is puzzle mats, where you can set up large areas in your home or gym.
Other mats made from EVA are yoga mats. So they are a single mat which you roll out onto a timber or concrete floor. They are portable and usually light weight depending on the thickness. This type of EVA mats is popular not only for yoga but also for pilates and other physical activities.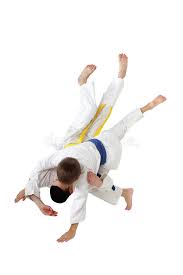 Heading to The Gym With Gym Mats
Gym mats are any kind of mat which you would use during gym training. They come in all shapes and sizes and use different types of materials. The term Gym Mats is a very broad term which is used to describe any mat you might use for your training. Gym mats would include everything from yoga mats to crash mats and tatami mats.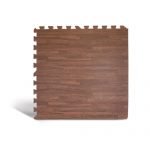 Which brings us to Jigsaw Mats which are also great mats. It can be argued that jigsaw mats are indeed the most popular mats for home training. Indeed they are our highest selling mats. If I had to nominate a gym mats which outsells all others it would definitely be jigsaw mats. They are inexpensive and you can cover a large area in no time. I guess their convenience and cost is what make jigsaw mats such an interesting proposition.