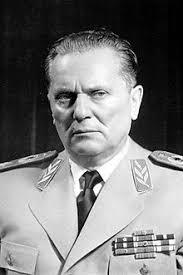 Market Watch AUD and Gym Mats
As Josip Broz Tito once said, "If Bosnia is strong then all of Yugoslavia is strong". In the same way it could be said that if the AUD is strong all of Australia is strong. But while we remain strong in the cricket and rugby our economy is not strong. And when the economy is not strong than the AUD suffers. That has been the case as the AUD lost another 30 points against the USD. This was after American consumer confidence surprisingly jumped, to an eight-month high. This is in contrast to Australia where consumer confidence is low and the retail sector is suffering.
The American markets are booming since realising that the cost of borrowing will fall after 2.25% worth of interest rate increases since December 2015. Since consumerism contributes 70% of US GDP, this is a welcome occurrence. This positive sentiment is reflected in the stock market and retails sales. While the Australia stock market is also rising the same can't be said about retail spending which is in a slump. Also further falls in the AUD may cause more damage to consumer sentiment as they realise things aren't as good as they should be.
The sale of gym mats has held up though. Even today we got a significant enquiry from one of the major rugby leagues looking at purchasing a large quantity of gym mats for one of their overseas operations. Similarly gym mats sales have been going from strength to strength as Southern Cross Mats and Ezy Mats (our parent company) expand market share. This has been mainly due to word or mouth about our excellent range of gym mats which include:
Jigsaw Mats
MMA Mats
Tatami Mats
Yoga Mats
Folding Mats
Gymnastics Mats
EVA Mats
In fact this is one of the largest ranges of gym mats in the southern hemisphere.
Thus far the depreciation of the AUD has not had an adverse effect on gym mat pricing. This will hopefully persist into the future.