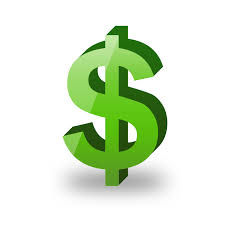 In this day and age it has become more important than ever to try and save as much money as possible. This pandemic that we are going through with the corona virus that originated in Wuhan China is causing a lot of economic issues. Although not too many people have lost job in Australia, there in no telling what the future will bring. Companies are definitely struggling and that includes MMA schools and other grappling organisations.
Taking all of this in consideration one would expect that people would want to save money on their grappling mats as well. It is not cheap to buy grappling mats and when you train a lot then you would effect them to wear out faster. Indeed with all these lock downs and such people are training more than ever. I mean there is only so much Netflix that you can watch before you get bored to death. That said it is a good idea to know where to get cheap grappling mats.
What are the different types of grappling mats?
Fortunately they are a few options available when looking at grappling mats. They come in different shapes and sizes which are designed to suit different budgets. Usually it not only depends on what your budget is but also your requirements. Take MMA mats and tatami mats for example. Both of these kind of mats are suitable for grappling but the kind of person that buys each depends on what kind of grappling they partake in. You see usually you would expect a judo person to do for the tatami mats. That is because they have the tatami texture which is a more traditional mat. Also judo guys practice a lot of throws so they need a bit of grip. That is the opposite to the BJJ and MMA guys who tend to go for MMA mats. That is because they spend more time on the ground and therefore try to avoid the mats burn that can come with tatami mats.
Whats the cheapest option for grappling mats?
Fortunately there is a cheaper option when it comes to sourcing your wrestling mats. This comes in the form of EVA mats. EVA mats are an inexpensive option which the vast majority of people take. The great thing is that they come in multiple colours and two different textured finished like the MMA and tatami mats. You have the normal EVA jigsaw Mats and then you have the tatami jigsaw mats. Again both of these training mat options are great. It all depends on what your preference is. One thing is for sure you will save some dollars by going with the EVA jigsaw mat option.
So as you can see there is a lot to consider when choosing your mats. If your budget is one of those things then you got something to think about.