Pilates Mats
Southern Cross Mats suppliers a range of pilates mats. Visit our online stop and check out our range. Our pilates mats are suitable for both pilates and yoga training. Different users have different requirement when they chose a mat for training. Deciding factory may include things such as the surface someone is training on or the intensity of the training.
Southern Cross Mats have consulted with a variety of yoga and pilates instructors to help us in choosing which mats to offer. That said we are continually conducting research into the best type of mats for pilates training.
Some of the mats in our range include the following.
PVC Pilates Mats
It is made from an PVC which is great for pilates practice. The ribbed surface makes them ideal for use on a slippery surface. They have good elasticity and are moisture resistant which makes it easy to clean.
NBR Mats
It is made from an eco-friendly rubber material which is great for pilates. The ribbed surface provides an excellent anti-slip feature. The closed-cell foam has good elasticity and is moisture resistant which makes it easy to clean.
TPE Pilates Mats
Made from non-toxic, recyclable TPE material and comes complete with a carry strap for easy transport to classes at your local pilates studio. This 6mm mat provides extra cushioning and comfort. TPE Yoga a textured finish which gives you better grip and traction during yoga practice.
Click here for our complete range of pilates and yoga mats.
Type of Pilates Mats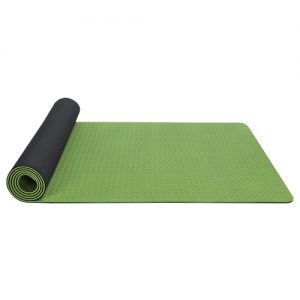 Southern Cross Mats is a premium supplier of gym mats. Mats can be purchased online and shipping Australia-Wide. Contact our friendly customer service staff with any questions or for assistance.
What is Pilates?
Pilates is a system of physical fitness developed in the early 20th century by a German physical trainer named Joseph Pilates. Initially called "Contrology" it is now referred to as Pilates after its inventor. It is practiced worldwide with more than 11 million practitioners including over 14,000 instructors in the United States alone.
The practice of Pilates is often viewed as the art of controlled movements. They are meant to look and feel like a workout when properly utilised. Pilates is reported to improve flexibility, builds strength and develops control and endurance in the entire body.