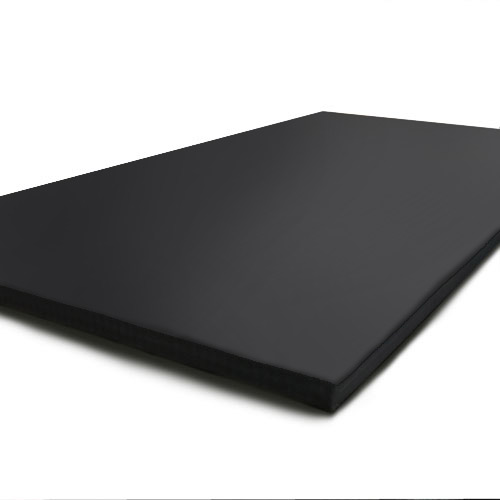 MMA Mats – Mixed Martial Art Mats
Southern Cross Mats are glad to announce the we have introduced new MMA mats to our martial arts mats line up. MMA mats different from our standard tatami mats which have been hugely popular with the grappling community. Our MMA mats come with a smooth vinyl surface. These are ideal for mixed martial arts as they eliminate mat burn. These mats are very popular in MMA training where there is a combination or stand up martial art and grappling. Whilst they look similar our MMA mats are not Zebra Mats.
Zebra Mats versus MMA Mats
Our MMA mats are not to be confused with Zebra Mats™. Zebra Mats are a trademark of Zebra Inc. Our mats are are a cost effective solution for MMA mats. Southern Cross Mats has been supplying tatami and EVA mats now for a number of years and we are confident that our MMA mats will be as well received as our all our training and gym mats.
Our MMA mats are available in black and grey. Other colours can be special ordered. The mats are 2m x 1m x 40mm is size. They are also available in size 1m x 1m x 40mm on special order. If you have a custom colour you would like you can also check with us to see if it is available as a stock colour or if it can be tailored to your requirement.
Our mats come with:
Smooth vinyl finish
Compress foam inner
Non-slip rubber back
Density of 230kg/cbm
Southern Cross Mats are a premier supplier of MMA mats and gym mats. We have outfitted a huge amount of gyms with both our EVA jigsaw mats and vinyl MMA and tatami mats. If your are looking for mats for your gym or martial arts centre then look no further the Southern Cross Mats. Call Southern Cross Mats for all your MMA mats requirements.
About Mixed Martial Art
All is all good a proper to know where to get MMA mats but what is MMA. MMA is an abbreviation for "mixed martial arts". Mixed martial arts (MMA) is a full-contact combat sport that combines both striking and grappling, in both standing position and on the ground, using a variety of techniques from different martial arts.
Some would argue that MMA first become popular with the UFC, or Bruce Lee or the Gracies. I say that MMA has been around since the dawn of time. Since man (and women) first roamed this earth men (and sometimes women) have chosen to use fighting to sort out their differences. To do so they kicked and punched and did all sorts of things to defeat their opponent. It was the passage of time which eventual split them up and began to categories aspects of fight.
Which Mats Should an MMA Fighter Use?
It is an age old question. Which mats to use? Heaps of fighters still prefer tatami mats for their training. Sometimes it is just because this is what they are used to using. Maybe time spend training in judo or other traditions arts has gotten them accustomed to the tatami look and feel. MMA has a large amount of fighters that have origins in more traditional forms of martial arts.
Others like the added grip that the tatami finish give them. I have often been told that during a hard workout a person can get very sweaty. During a work out a person can be literally dripping with sweat. If you multiple that by ten or more people you can imaging how bad it can get in a training gym. For this reason having a bit of grip can be beneficial even desired.
Smooth Mats vs Tatami Finish
There is no doubt that MMA mats with a smooth finish are becoming more predominant. The issue of mat burn is the most cited reason. As MMA fighters tend to work both their stand up and mat game in equal measure a fighter will come on contact with the mat constantly. Often even quite violently. The constant impact can lead to grazing especially in a gi-less environment. If you visit most MMA training gym you will find Zebra mats or MMA mats with a smooth finish. That is either Zebra Mats™ or a less expensive MMA mats that is manufactured in China such as those sold by Southern Cross Mats.
Image by Southern Cross Mats with Made in Germany Logo.