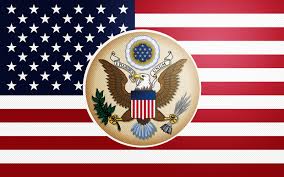 Trump Say US may make trade deal with China
To the surprise to many it appears that US President Donald Trump has held out hope of a trade deal with China. He is not backing down on tit-for-tat tariffs as the trade war escalates but feels it could eventually happen.
A day after imposing new tariffs on nearly $US200 billion Chinese imports and threatening more if China retaliates, President Donald Trump has left the door open for China to negotiate an end to the trade war between Washington and Beijing. During a speech to reporters on Tuesday while visiting with the Polish President, Trump implied the US may make a deal with China. Trump said that he is always open to talking, "We're having a tremendous impact on China. We're doing a very good job with China," he said before threatening to add tariffs to $US267 billion of Chinese goods if Beijing dares to retaliate.
Amongst the goods that Donald Trump is placing new tariffs on include, but are not limited to, foam mats, puzzle mats and jigsaw mats. It seems that a disproportionate attention is being aimed at gym mats, which is strange considering that Americans like to train. Also they are not a major manufacturer of training mats.
China has indicated that they would go ahead with more tariffs of their own but their options are limited considering that the US import far more goods from China then vice versa. It would be ironic if China decided to impose their own tariff on gym mats from the USA. It is unlikely that China imports any gym mats from USA other then some specialist mats that are not currently manufactured in China.