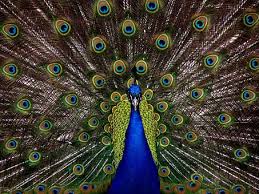 After America and China agreed to resume trade talks the Australian Dollar hit a two month high. During the talks Donald Trump agreed not to slap new tariffs on $300billion of Chinese goods including jigsaw mats. The US China trade war is here to stay.
Indeed tariffs on jigsaw mats have been a contentious issue considering the explosion of mixed martial arts in America and other sports they require EVA jigsaw mats.
Trump also said he would not allow American companies to sell products to Huawei which they had been banned from doing too. Huawei buys billions of dollars of chips and other components which are used in their products.
In exchange China's president agreed to make new purchases of American agricultural products. Amongst the purchases was billions of dollars worth of rice which is the first time the Chinese have purchased rise from USA.
The Actions Of The RBA
In other local financial news the RBA decided to cut interest rates for a second consecutive month. The official rate is now 1% which is the lowest on record. It was also their first back-to-back cut since 2012. There is market consensus that there will be for further cuts in November and February – to 0.5%.
How a country that is extracting record minerals from the ground and posting historic trade surpluses can be in such financial strife is a mystery. Maybe some of our politician need some time on MMA mats where some sense can be talking into them.
US China Trade War