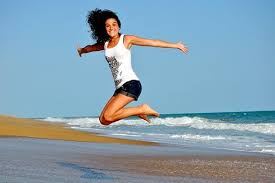 The Ultimate Guide to Yoga Mats
Yoga has got to be one of the most popular physical activities amongst certain demographics at the moment. There are literally millions of people training in yoga all around the world. From movie stars to athletes and people from all walks of life it is gaining a huge following. One needs only to see the proliferation of yoga related active wear to know that it is increasing in popularity all the time. A huge reason is that there are all sorts of yoga to suit anyones needs. This includes everything from high impact yoga to just meditative yoga training. Before starting train it is good to find a good guide to yoga mats.
With the proliferation has also some the increased demand for yoga mats. It is one thing to train it is another to be able to train comfortably. That is why it is necessary to train using only the best kind of mats which is where a supplier like Ezy Mats comes in. Sure you can find all sorts of cheap mats online but if you take to sport seriously then you have to go to a serious supply with lots of experience supplying mats to all sorts of disciplines. They are also more likely to have an expensive range of mats to chose from.
What kind of yoga mats are best?
This is not always the easiest question to answer. A lot of times the best kind of yoga mat depends on the individual. Different people have different tastes so it is not always a one size fits all approach when it comes to yoga mats. That is why it is so important to have a range of possibilities to chose from. Below is a good guide to yoga mats. Some of the different options for yoga mats include:
PVC Yoga Mats. These are made from a PVC material which is 6mm thick. It is for people who don't require too much of a thickness and like to be closer to the floor. It is also a material which is easy to keep please and light weight.
NBR Yoga mats. These mats vary in thickness from 10mm to 20mm. They are a thicker mat and offer more protection. I would say these are for people that need something built for comfort and less for speed. They are a heavier mat but generally come with a strap which makes it easy to carry around.
TPE Yoga mats. These mats come in two tones and have a textured finish. I would say they a for someone that requires a more stylish looking mats. They are also 6mm thick but are more expensive than PVC mats. They are cheaper than NBR mats which are much thicker.
So as you can see what kind of training mat you chose will ultimately depend on your requirement and taste. One thing is sure that anyone of these mats should do the trick. So what are you waiting for? Get yourself some rocking active wear and a good yoga mat and find yourself a yoga teacher. It will be the best thing you have ever done.