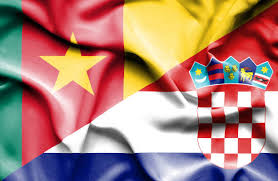 Sadly Stipe Miocic lost his title fight against Francis Ngannou at UFC 260 over the weekend. Whilst it was a great victory for Ngannou it was nit such a great fight for Miocic.
Whilst Ngannou had dominated most of the start of the fight Miocic tends to be a slow starter so a come back was always on the card. Unfortunately Ngannou is a heavy hitter and when he clipped him on the chin it was game over.
Talk now is for Ngannou to fight the legendary Jon Jones in a heavy weight title fight. It will probably be the biggest UFC fight in a while. It is also sure to generate a lot of revenue for the organisation which is what they are all about.
Where now for Miocic is hard to say. I am sure there was a rematch clause in the fight contract. It would potential be a trilogy fight considering that Miocic won last time so it would be good to see them fight again. Whether Miocic continues to train on his MMA mats or jigsaw mats is another thing altogether. One thing is for sure this is not the last time we will see Miocic fight.