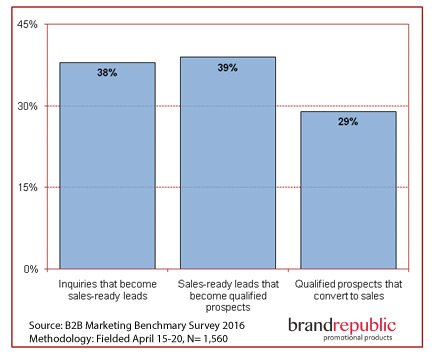 Most leads can potentially generate a sale and success depending on how it is handled. People require exceptional customer service, quick response and competitive pricing.
Not all quotes convert, but to give the best chance it's about taking the time to understand what the client is after, ensure you're providing them with alternative options not just the one they enquire about and making contact. That gives us a greater chance to be in the running to win the job.
Steps in generating a sale from a lead:
Enquiry received
Make contact with client – either call or at least email saying the request has been received and we will respond asap. Also, use this as a means to get extra information from the client to ensure you are quoting suitable products and can offer additional ones if need be (sometimes what they ask for/expect pricing to be isn't suitable.
Always provide some alternative options in the quote which might be suitable for them or are new and exciting that they may not have seen
Response rate for replying to an enquiry should be within the hour if not minutes. Studies have shown that sales enquiries should be replied to within minutes to generate best outcomes, but obviously, it with depend on other factors including how many items are being requested, is it off shore or local pricing etc. If it will be longer ensure you call the customer and explain.
Follow up phone call as soon as possible to clarify the quote supplied, ask if they have any questions etc. Again if it is a simple quote then call customer shortly after sending quote. If it is a longer quote then give them time to digest.
Depending on outcome of the above you should note to follow up in a couple of days if they say they have received and reviewing. If they don't answer call every day until you speak with them (rarely leave a voice message for them to call back, not unless you have already spoken to them)
If they seem interested confirm pricing is suitable, options are what they want and try to determine how promising it is.
Offer samples, visual mock ups if that helps to get the job over the line
If order doesn't proceed always speak with them to find out why and how we can assist for the future/ what else they need. Also promote our specialties and how we can help them get their brand further
If order proceeds always contact them on a frequent basis to see what else you can assist with. Touch base with your most active clients about once a month, if you don't hear from them. With all the customers you should know when they order/what their requirements are and note them down to be one step ahead of them (eg: they usually order in May, call in April and see if you can help with what they require etc)
Finally all your leads, quotes and responses should be keep in a log so that they can be viewed by sales and marketing for any usable data and to keep track.
The above article was written by Stacey Bouchier from Brand Republic and edited by Ezymats.