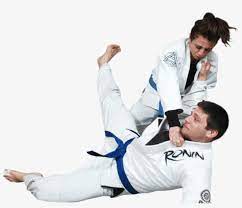 Get Super Fit With Our Gym Mats
With the weather getting cooler it is easy to just retreat to your living room and start the hibernation. Cool weather is synonymous with lazying around and drinking hot chocolate. Unfortunately if you do that then all the good work you put into keeping fit during summer will go to waste. The better option is to stay active and keep the weight in check. You want to stay fit all year round. To that end you can stay fighting fit with gym mats. Having home gym or one at work is the best way to stay in shape during these cooler months.
All Sort Of Gym Mats For You
Fortunately you have a supplier like Southern Cross Mats to give you the best range of gym mats available in the Australian market. Unlike other providers our sole focus is on providing the best training mats and the largest range. Lots of organisations consider us a one-stop shop for training and gym mats which is why we have so many customers scattered across the country.
Our extensive range largest range of puzzle mats in the largest in the country. We stock a variety of colours, thicknesses and styles so you are sure to find something that you are looking for. Puzzle mats are great for any number of activities and are perfect for both commercial and domestic applications.
If you are looking for something more high end then our tatami mats are a great choice. In fact we are one of the only suppliers to have them in stock all year round which probably explains why we are the first port of call for people setting up new gyms. The tatami mats we have in stock are grey, black and green in both 2m x 1m and 1m x 1m. With tatami mats you can't go wrong.
All Your Favourite Activity Made Better
The mats we have on offer are great for numerous activities. Although they are often referred to as martial art mats they are used by a large spectrum of organisations. Our commercial roll out mats are in high demand are in high demand with organisations as diverse as the police, military, schools and daycare centres just to name a few.
Also our range of yoga mats and fold out mats are used by everyone from pilates ( and yoga of course) practitioners, physiotherapist and the like. So if you are looking for a training mats look no further.
Contact Us At Southern Cross Mats
Browse our great website for mats or give us a call. Our friendly staff are very knowledgable and always happy to help.