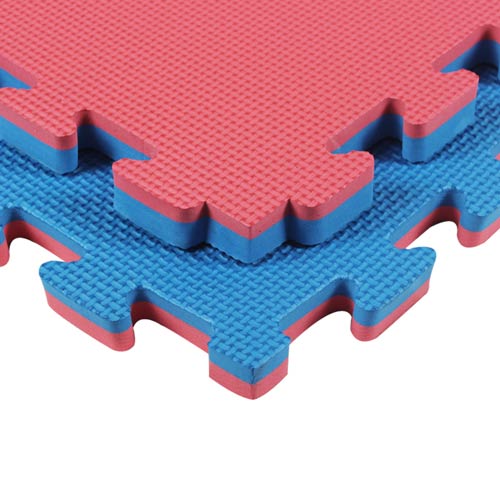 Staying fit and healthy has become more important than ever. This is especially true now that we are in a Wuhan corona induced pandemic. The reality is that most people are staying at home and that has limited their opportunity to get out and recreate. As any good doctor would tell you the best way to stay active and prevent health risks is to exercise. Whilst the benefits of exercise is clean you should also consider the benefits of puzzle mats.
It may be true that exercise is the answer but you want to make sure you don't get injured. One way to do that is through the use of exercise mats. Exercise mats are a solid piece of workout equipment which every person should have. They come in different types, shapes and sizes to suit any workout requirements.
Some of the best exercise mats are Yoga mats, Gym mats, and puzzle mats. Using mats protect the floor you are training on and keep you comfortable while doing your fitness training simultaneously. What would be better?
4 Important Benefits Of Puzzle Mats
Puzzle mats can benefit you in a number of ways. Have a look at some of the other important benefits of puzzle mats.
Gives You Proper Support
If you do a lot of floor exercises, puzzle mats are definitely mandatory. One of the most important benefits of puzzle mats is that it gives your body parts proper support while doing your different exercises. For example, when you are training or you might fall to the ground whilst doing exercises such as "burpies". With puzzle mats in place, you can protect the floor and reduce possible injuries.
Inexpensive, Durable And Less Maintenance
Most puzzle mats are inexpensive, especially if you purchase them from suppliers such as Southern Cross Mats who are direct importers. They also follow a direct to consumer sales model. It also helps that they have a solid reputation in the market as a provider of quality exercise mats.
Whether it's for yoga, gymnastics, martial arts or aerobics, these mats will not break the bank. Moreover they are a durable form of exercise flooring and are suitable in both residential and commercial applications. They are also easy to clean which makes them easy to maintain. Remember all you need is a damp cloth and you mats will remain clean.
Shock-absorbent Surface
Exercise mats play an important role in your safety while you do your daily workout routines. Another of the benefits of puzzle mats is that no matter what training workout you do, your mat will be there for you. Fortunately puzzle mats are inexpensive and are available in many colours and thicknesses. If you are not sure which ones to buy, consider asking your fitness trainer or call and expert. You'll want to consider how you plan on using it, as well as other factors like thickness and size.
Benefits of Puzzle Mats