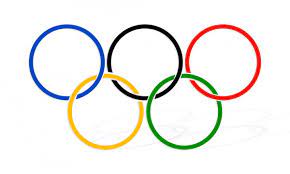 Realise Your Olympics Dream With Jigsaw Mats
The one thing you would have noticed watching the Tokyo 2020 Olympics (in 2021) is that competition is fierce. The athletes really play hard and they come to win. Years of preparation is what got them there and it is what will see them through. All the coaches and equipment that was required to get them there is mind boggling. In the end that is what it takes to become a champion.
Jigsaw Mats Make The Olympics Champion
Whilst it would be far fetched to claim that it is the mats which make the champion it surely doesn't hurt. To get to where these athletes are take pure grit. Some of them come from countries and situation where they are starved of the equipment most others take for granted yet they excel. That said it is the countries which put the most into their athletes training that sees them get the highest medal tally. Just take a look at the USA, China and Russia.
To be a champion it helps to use champion equipment. Jigsaw mats are one such item. When it comes to gym matts then jigsaw mats truly are right there at the top. A lot of sports, especially in martial arts, use them at an Olympic level. Just have a look at the likes of Taekwondo, Karate, wrestling and boxing and I am sure that you will find jigsaw mats in the gyms that they train.
Train Hard But Keep Safe
Whilst it is one thing to train hard it is another to take care of you body. It is body and mind which gets you there so you need to be mindful of taking care of yourself when training. This is where jigsaw mats come in which is the point I am making here. If you can keep yourself from getting injured during training then both your body will be grateful and your head.