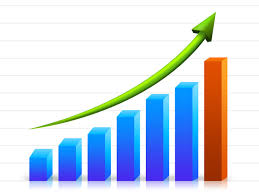 MMA Mats and Tatami Mats Price Rise as AUD Falls
Tatami Mats Price Rise
The trade war between China and America is finally taking its effect on the price of good. The rising prices are not just in America but also in Australia. The strong link between China's economy and Australia's has had a profound effect on the Australian dollar with its first casualties being tatami mats and MMA mats. The price of both mats has risen over the past couple of days and is certain to stay there for some time in the future.
China announced that it would raise tariffs on a range of US products in retaliation for an announced rise in US tariffs last week. This tariff will increase from 10% to 25% on $80Billion dollars worth of goods. What effect it will have is anyones guess.
In return Trump has declared that he will be raising tariff on a further $350Billion worth of Chinese goods which will mean almost all the goods imported into USA from China will be subject to tariffs. The effect of the new tariffs was to spook the markets which has been the cause of the decline in the Australian Dollar.

The Australian dollar has been lower. 0.7000 for the past weeks and it declined further overnight. After reaching levels around 0.6915 the immediate reaction was for increased pricing for MMA Mats and tatami mats. The reason for this is because margins on MMA mats and tatami mats is much lower than jigsaw mats.
Jigsaw mats are much cheaper than MMA Mats and jigsaw mats and are much cheaper to ship from China. As such they are more resilient when the local currency drops. That's not to say that there won't be price rises for jigsaw mats in the future as well.