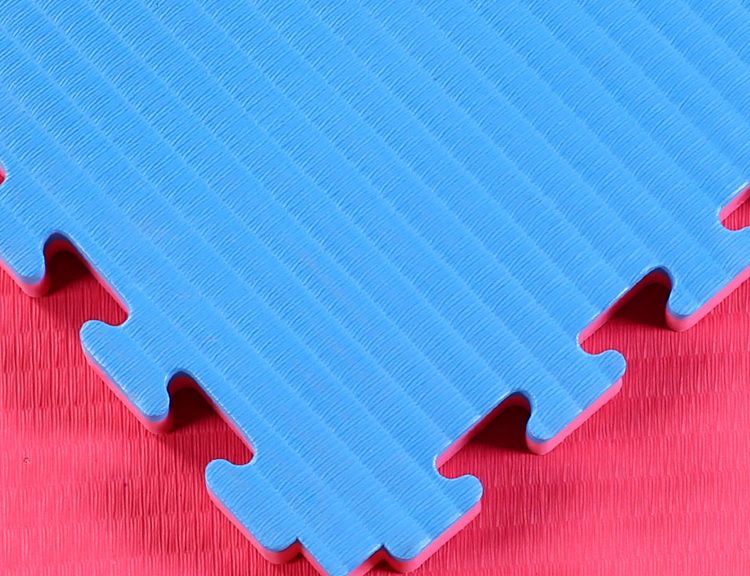 Key Reasons to Always Rely on New Jigsaw Mats
A concern that people frequently ask when searching for the best mats for MMA training centres or regular commercial fitness centres is about whether or not they should get a brand new or a used mat–also what kind of mats they need. Depending on your facilities and the discipline that you teach, jigsaw mats could be ideal for you. It is always best recommended that you purchase new jigsaw mats instead of used ones. Here's why:
New Jigsaw mats offer good affordability
Some people tend to think that they should buy used mats instead of brand new ones is simply because their prices are a little low. The price may be low although it is important to see how very well the mat has been preserved and for how long it will work for you prior to it getting worn out. If you are just starting to build your gym or facilities and you have a tight budget to work it, then you could never go wrong with brand new jigsaw mats.
Whether your discipline focuses on stand up game, grappling or ground and pound, leading supplier of jigsaw mats like Southern Cross Mats offers the appropriate and proper mats for your facility. They are extremely easy to lay down and they are very durable. Opting for jigsaw mats allows you to get your facilities up and running. As time goes by, you could always save up for tatami mats which tend to be thicker.
New Jigsaw mats are of high quality
The other aspect to look at is the quality of the mat you are purchasing. Brand new mats tend to be of higher quality contrasted to the used mats. This indicates that they will be more sturdy and you will additionally be able to keep them better. Brand new mats additionally have a much better appearance. With new mats, you will be in a position to select one that satisfies the appearance of your interior.
New Jigsaw mats are best for competitions
Another reason you may want to buy new jigsaw mats is that they are great for competitions. The mats allow you to set up a tournament in a cheap and quick manner. Most jigsaw mats have a different colour on each side, thus you could create many rings for the tournament. Additionally, jigsaw mats are extremely light, making it easy to transport, assembling and storing.
New jigsaw mat can be used at home
Over the years, jigsaw mats are becoming increasingly popular for gyms at home. If you wish to save money by training at home without risking your safety, jigsaw mats are the perfect option. You could easily customise them to fit your home gym by cutting them to a suitable size. In addition, they are extremely durable, so you would not have to worry about breaking them.
New jigsaw mats are great for outdoor use
Jigsaw mats like Southern Cross Mats' EVA jigsaw mats are waterproof, so if you wish to train outside and you are worried about getting it wet or dirty then jigsaw mats are the perfect choice for you. Since they are waterproof, if you happen to get dirt on them you could always wash them off with a spray of water. In addition, the cheaper price of jigsaw mats will also help ease your worry about losing them outdoor.
Thinking of getting new jigsaw mats? Make sure you get one(s) from Southern Cross Mats who supplies premium quality gym training mats & interlocking jigsaw mats in Australia. Call us today on 1300 168 828 or get in touch online with us!