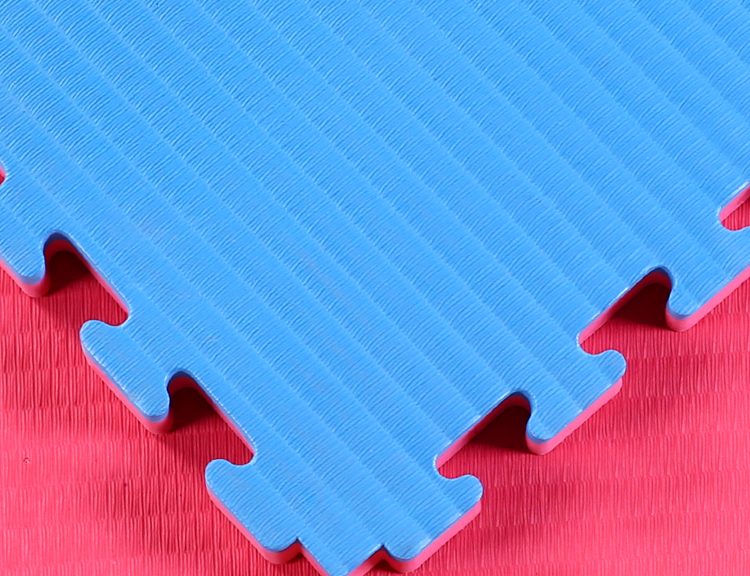 Great Jigsaw Mats For A Great Gym
So many gyms and fitness centres make the mistake of not buying proper mats for their flooring. As such they usually end up with complaints from their member how are the ones that have to put up with it. The best way to mitigate such situation is to get great jigsaw mats because good mats mean a good experience.
Worry not, it's not hard to find better ways to have your students be on top of their game, and it's usually the basics that need work. We must not overrate the benefits of installing jigsaw mats. This is where the Southern Cross Mats comes in.
It features a high density EVA foam material with a T-pattern finish or tatami finish on both of the sides. As the name suggests, it offers interlocking edges and anti-slip surface which further adds to the quality and durability. It can also be trimmed for better fit into irregular areas such as corners. Being made from EVA foam make installation easy.
We, at Ezymats are the top leading supplier of Jigsaw mats in Australia. The mats that we offer come with many benefits and you can always contact us and browse our shop for the product that fits your needs. Our mats are a staple of high-quality and show nothing but absolute durability and efficiency under various conditions, and their resilience knows no bounds.
The Southern Cross Mats supply a stunning range of mats which are suitable for numerous activities. The come in different sizes and colours which should suit most colour schemes.
You can always contact us if you have questions about our mats and you can also browse our other products. Souther Cross Mats has a full range of gym mats available. We supply everything from wall mats to floor mats. Feel free to contact us!