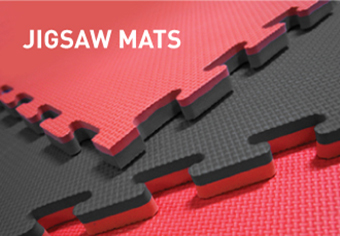 Fundamentals to Know About Jigsaw Mats
Frequently known as the jigsaw mats, the interlock floor mats are shaped just like the structure of jigsaw puzzle to attenuate the effect of the athlete fall. Jigsaw mats are extremely easy to set up and to detach. Since they are alike to jigsaw puzzles, just pack the elements and they are prepared for transportation. The mats are light in weight hence they are light to carry, keep and move.
Jigsaw Martial Arts mats are available in numerous sizes; 40mm, 30mm, and 20mm. The various thickness appeal to the variety of martial art form, when selecting the most ideal mats for your gym, you can take your time to look into which level of thickness matches your preferences. You can try 20mm jigsaw mats for martial arts and karate. As for wrestling, judo, and Jiu-Jitsu, you can go with the 40mm size to give you more protection
The first thing that you need to consider before buying a jigsaw mat is space. You need to make sure to accurately measure the area that is going to be filled with the mats. If you are going to fit the mats right up to the wall, we suggest planning for an additional 5% to allow for offcuts and installation errors. Another thing you may want to do is sketch the area unto the mats, this will give you the estimated numbers of mats you will require to fill in your space.
Another thing you should consider is the density or the hardness and the thickness of the mats. Mats that are low in density may be too soft for combat or ground training. In addition, mats that are low in density could also mean that the jigsaw teeth are more likely to tear and break, which is a bad option if you are looking for a durable and long-lasting option.
However, mats that have too high density may also be a bad choice as they would have low ability to absorb impact and it could increase the likelihood of injury. As for the mat;'s thickness, The thickness of mats that you choose determines many factors; durability, firmness as well as the critical fall height. Picking the appropriate thickness will depend on the purpose of the mats.
Traditionally, jigsaw mats come in colors that are used for different disciplines, therefore, the colour will depend on the purpose of your mats. Red and blue mats are traditionally used for Karate and TKD. However, for more modern facilities/gym, black or grey mats would help to make your facilities feel premium and elegant. Additionally, it will also make your facilities look and feel bigger. You could also match the colour of your mats with the colour of your logo to give a stronger branding.
When it comes to purchasing jigsaw mats, you should get one(s) from the supplier that you could trust. You should look supplier that has the stock availability, customer support as well as warranty. Additionally, you would want to check the country origin of the mats. If you live in Australia and you want to invest in good quality and durable jigsaw mats or MMA mats, then you can land your decision on Southern Cross Mats.
We are a premium supplier of gym training mats & interlocking jigsaw mats in Australia. Our tatami finish' jigsaw mats are the most sought after since they have non-slip and non-abrasive texture. Their finish allows for better grip and agility which makes them ideal for groundwork. Call us today on 1300 168 828 or get in touch online with us!
Fundamentals About Jigsaw Mats