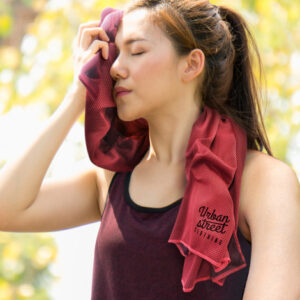 3 Tips for Finding The Right Gym Mats
Winter will soon be over and it will be time to get outdoors and enjoy the weather. With summer coming it would be a good idea to get back into shape. There are heaps of activities we can do that will help us get there. The important thing is to have good gym mats. Here we explore 3 tips for finding the right gym mats.
Finding a gym mats that suits your activity
Not all gym mats are the same. In fact most mats are made for specific types of activities. If you are training yoga or karate the kind of mat you choose will differ. So it is important to do your research and ask the right questions before you make your purchase.
When looking at the kind of gym mats you require you need to consider the thickness you require, the type of material and size. The other really important factor is the price. Obviously one needs to consider what fits into their budget.
Jigsaw mats for most occasions
The most popular mat hands down is the jigsaw mat. The fact of the matter is that the jigsaw mat has been the most amongst the popular gym mats for many years. It is a versatile mat with mass appeal.
There are a few reasons why jigsaw mats are so popular. One of the main reasons is variety. Jigsaw mats are available in a number of colour options and thickness which means they appeal to a number of different activities.
The fact that the jigsaw mats is interlocking also makes them a great options. Having s gym mat which is easy to install saves time and money.
Rubber mats for heavy lifting
If you have a gym where you are primarily lifting weights then rubber mats might be the best way to go. Rubber mats are a high density mats which are designed to absorb impact. So if you are dropping weight and such then they will help protect your floor.
Also rubber mats are a great option if you have heavy equipment. Placing mats on other types of gym mats such as jigsaw mats is not recommend. They are not a dense nor durable as rubber mats and will not be able to carry the weight. The only option really is rubber mats.
For a profession martial art gym use tatami mats
If you are looking at opening a professional martial arts gym then you can't go past tatami mats. Whilst jigsaw mats are a good option tatami mats are better provided you have the budget. They will make your studio look great and your student will love them.
Tatami mats are particularly good for high impact martial arts which require throwing. The 40mm thickness offers good protection and the heavy duty vinyl surface is great for rolling. You really can't go wrong with tatami mats when it comes to quality training.
Made up your mind? Call Southern Cross Mats
Once you have made up your mind give Southern Cross Mats a call. Our friendly staff are always happy so help and our gym mats can be bought online as well.