Buy at Ezymats with confidence, we do our best to get your products to you at a fast and at affordable rates.
Rates based on –

1 carton of 6 mats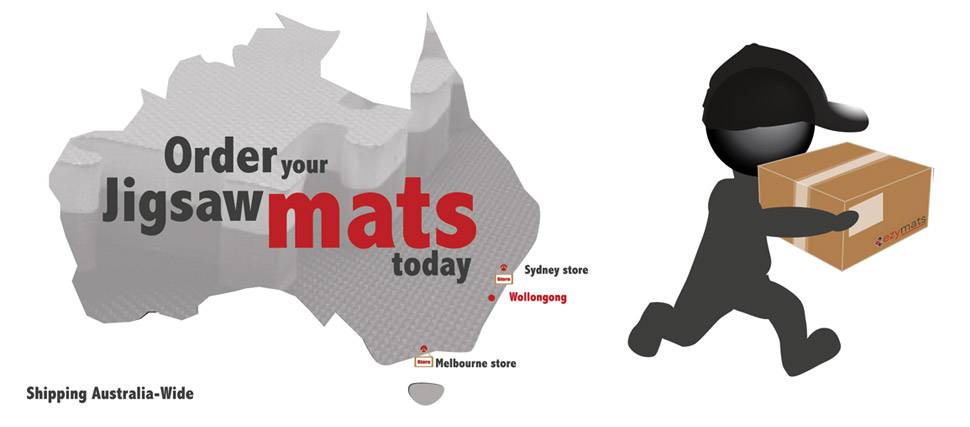 The name "Wollongong" is believed to mean "seas of the South" in the local Aboriginal language, referring to NSW's Southern Coast.
Wollongong is a seaside city located in the Illawarra region of New South Wales, Australia. Wollongong lies on the narrow coastal strip between the Illawarra Escarpment and the Pacific Ocean, 82 kilometres (51 miles) south of Sydney. Wollongong's Statistical District has a population of 292,190 (2010 est.),making Wollongong the third largest city in New South Wales after Sydney and Newcastle, and the tenth largest city in Australia.
The city of Wollongong has a distinct geography. It lies on a narrow coastal plain flanked by the Tasman Sea to the east and a steep sandstone precipice known as the Illawarra Escarpment to the west. It's population is effectively trapped by the sea on the east & the escarpment to its west. You could say they are trapped at the seaside.
Living by the sea invigorates people into activity. Wollongong has countless sporting clubs including its own Rugby league & Soccer teams. With a university & several tertiary education facilities helping to boost the number of people involved in sports. Ezymats jigsaw mats are sent to Wollongong on a regular basis. If you need gym/martial arts jigsaw mats for your sporting endeavours. Call us for a competitive prices & freight quote.