Buy at Ezymats with confidence, we do our best to get your products to you at a fast and at affordable rates.
freight charges – Contact us for quote.

Rates based on –

6 mats per carton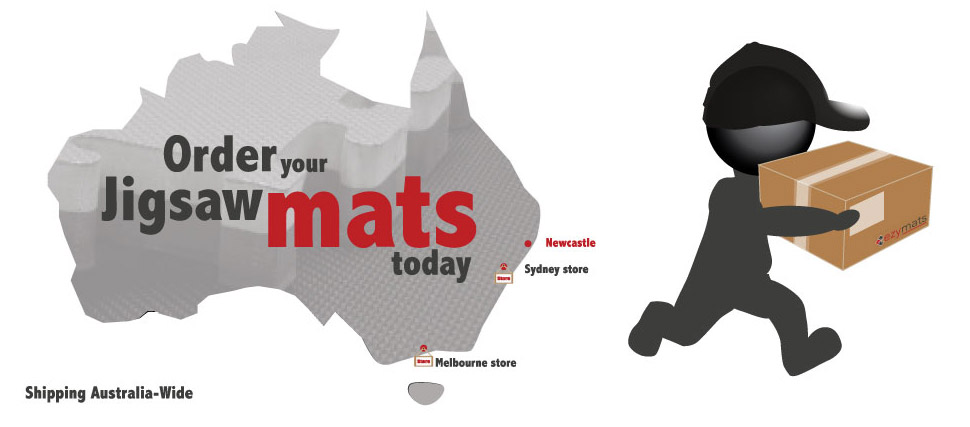 Newcastle, situated on the NSW Central coast, is 160 kilometres north of Sydney.
It was discovered somewhat accidentally by Lieutenant John Shortland in September 1797. Lieutenant Shortland was actually in pursuit of escaped convicts who had seized the HMS Cumberland as she was sailing from Sydney cove. It is unlikely the HMS Cumberland was carrying EzyMats Jigsaw mats at the time but there's no doubt that any martial arts or gym training the crew were involved with would have been without deck splinters if Ezymats Jigsaw mats were available. Ezymats Jigsaw mats are perfect for setting up a training area at home or at sea. They are also great for a children's play area.
Ezymats have several customers in Newcastle & the Central Coast areas. Exponents of Karate, Krav Maga & MMA, they take advantage of EzyMats customer freight advantage. We generally use TNT Road Express to ship Ezymats Jigsaw mats to our customers but, we have good relations with several carriers in the area. Our logistics manager always finds the best freight quote to ship your mats to you. We just need your postcode & the name of your Town/Suburb to do so. Call or email us for a competitive freight quote.