Buy at Ezymats with confidence, we do our best to get your products to you at a fast and at affordable rates.
freight charges – Contact us for a quote.

Rates based on – 6 mats per carton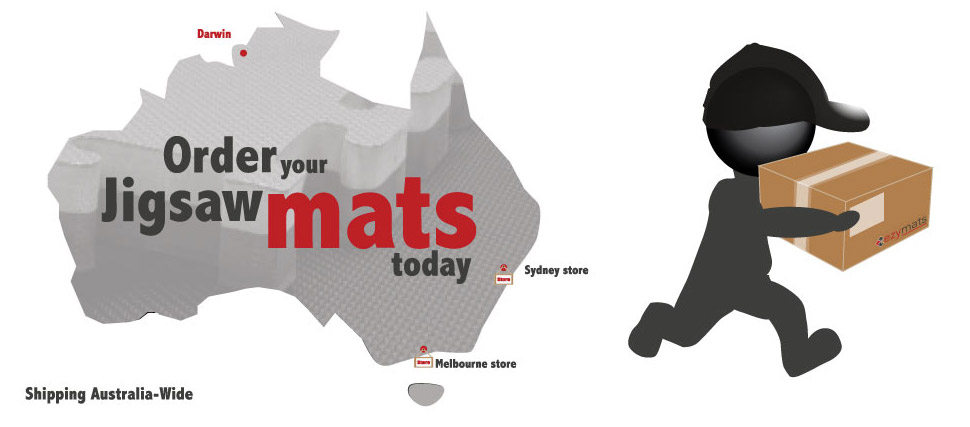 Australia was 69 years old before Lieutenant John Lort Stokes of the HMS Beagle spotted Darwin harbour, named after the English naturalist Charles Darwin, in 1839. However it wasn't until 1869 that a permanent European settlement was established by the South Australian Government who had control of the Territory at that time.
Contemporary Darwin, although sparsely populated with a population of just 136 000, is considered one of Australia's fastest growing centres. With a culture influenced primarily by both its English settlement & Indigenous residents. Darwin has not been immune to the effect of its nearby Asian neighbours who are really just beyond the horizon. So aspects of Asian culture have pervaded Darwin adding flavour & spice to the NT vibe.
This is particularly so in the case of martial arts in the top end. Darwin has an expansive interest in the martial arts of its nearby neighbours. Muay Thai, Karate, Bultong (traditional Philipino wrestling) , MMA, Malla-yuddha (traditional South Asian form of combat-wrestling) and Kung Fu are some of the martial arts practiced in Darwin.
EzyMats jigsaw mats are probably the best priced jigsaw mats available in Australia at the moment. We are also able to offer competitive rates for freight to the Northern Territory. Don't let the distance come between us. Call or email for a quote.