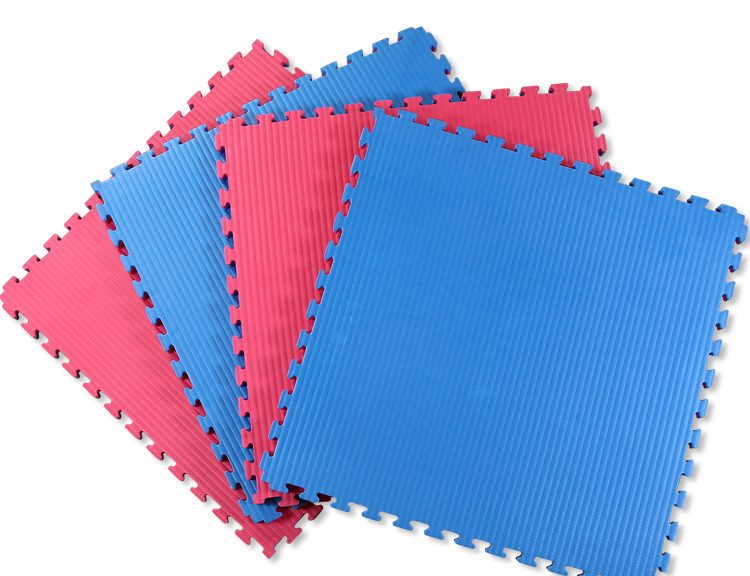 Versatile Placements of Jigsaw Mats
The mat you choose for your gyms, MMA training centres or any indoor sports activities arena matters so much with regards to functionality & safety. With that in mind, the interlocking mats have come to be prevalent around the world for a number of purposes. Frequently known as the jigsaw mats, the interlock floor mats are shaped just like the structure of jigsaw puzzle to attenuate the effect of the athlete fall.
However, there are plenty of uses (and benefits!) for jigsaw mats, making them an extremely versatile and economical option for flooring. While it is often used for MMA and yoga, there are many alternative uses for the jigsaw mat. Whether being used at home or commercial locations, these are a few of the many uses of jigsaw mats.
Places That Use Jigsaw Mats
The flooring of industrial facilities is often hard, rough and extremely comfortable, especially when you have to spend hours standing. Jigsaw mats are a great way to help soften the workplace floor and it provides protection for your employee as well as the product. Whether it is an employee or a product falling on the floor, jigsaw mats are softer and better to come in contact with.
Jigsaw mats are made from soft and protective foam so it is the perfect surface for daycare centres and playrooms. They are designed to protect martial arts and MMA athletes in training, so they are very suitable for the fighting games and roughhousing that happens when children are playing together. In addition, jigsaw mats come in numerous colourways, which allows you to customize the look of the flooring so that it matches your home's design.
If the floor on your basement is hard and cold concrete that causes discomfort and it requires you to wear a pair of shoes to keep your feet warm then you should consider getting jigsaw mats for your basement flooring. They are the perfect solution as they are easy to put in, making the floor much more pleasant to walk on. Furthermore, they are so easy to placed and pick up to clean and disinfect, allowing you to prevent mould from growing.
New and modern offices are finding ways to stand out, making their space more unique and comfortable. Jigsaw mats could be used for flooring in an office space, especially for the in-office recreation area. Furthermore, if your office space has a standing desks area, jigsaw mats are a great way to increase comfort for your employees.
Jigsaw mats are extremely easy to set up and to detach. Since they an alike to jigsaw puzzles, just pack the elements and they are prepared for transportation. The mats are light in weight hence they are light to carry, keep and relocate. You can try 20mm jigsaw mats for martial arts and karate. As for wrestling, judo, and Jiu-Jitsu, you can go with the 40mm size to give you more protection
If you are just starting to build your gym or facilities and you have a tight budget to work it, then you could never go wrong with brand new jigsaw mats. Top-quality jigsaw mats can be purchased through the leading Australian jigsaw mats supplier like Southern Cross Mats. Give us a call on 1300 168 828 to discover more about jigsaw mats!
Placements of Jigsaw Mats